About Centre
AKGEC in its endeavor to nurture creativity and innovation amongst youth has setup FabLab at AKGEC Campus. This Lab is part of Global Network of more than 1700 labs and 700+ people across the world, working together for open source ecology and innovation, the FabLab at
AKGEC Campus at Delhi-NCR/Ghaziabad is successfully operating since Dec, 2016.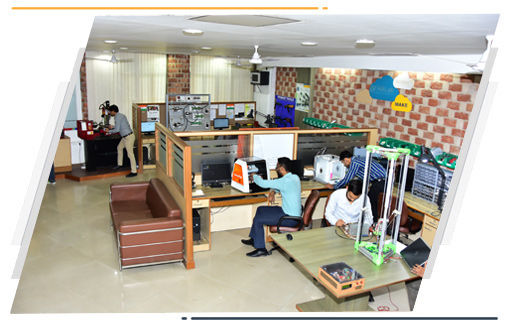 The Centre aims to train young engineering graduates and diploma students of all engineering disciplines in multiple disciples and foster research & product development.
Apart from training, the center encourages young innovative minds to take up and utilize this cross-disciplinary facility and nurture their ideas and imaginations. The center aims to motivate and inspire students to start their own ventures and businesses.

Services
The AKGEC FabLab offers consultation and services to develop and implement individual and integrative 3D printing solutions, PCB Manufacturing, Laser cutting &Engraving and Industrial Prototyping using a creative concept and design process to ensure implementation of the most the appropriate solution for various industrial applications.

3D Printing
3D Printing Technology emerged as one of the most widely accepted technologies within additive manufacturing domain that enables fast and precise creation of parts. ASF offers 3D Printing Service for Industries.

Laser Cutting and Engraving
To support prototype development work, ASF engrossed in presenting Laser Cutting Services and Engraving for nonmetallic items like Acrylic, Wood, Leather, Paper, Cardboard etc., using CO2 based Laser cutting machine from SIL, Pune.

PCB Manufacturing
Printed Circuit Boards (PCB) are the heart and brains of every product that turns on, plugs in, or lights up. They contain electrical components that determine the behavior of your product, and come in all shapes and sizes.
Projects
With all multi-disciplinary facilities available under a single roof, students / professional come up with amazing creations. Here are some of the innovative projects which are developed at AKGEC FabLab.
Success Stories
Ranging from commercial products to new product prototypes, AKGEC FabLab has witnessed great innovative developments and people creating their own ventures around them. Here are a few of the success stories.
Photo Gallery
The trainees enjoy comfortable stay with 24 hours power back up & unlimited Internet facility including nutritious food on payment basis.The facility is endowed with good lighting and sufficient ventilation.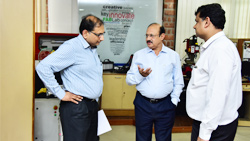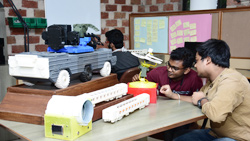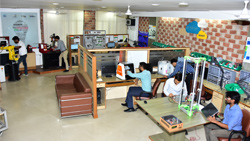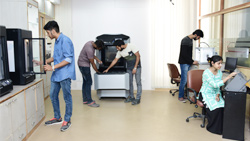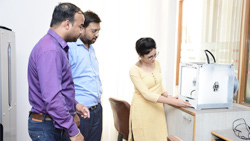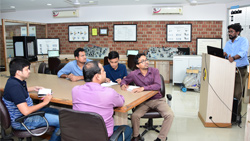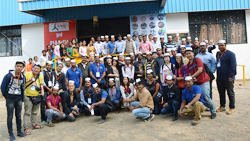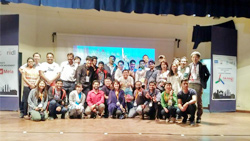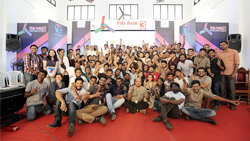 On-Campus Facilities

CANTEEN

FAITH CENTER

GYM

LIBRARY

SPORTS

WIFI

BOYS & GIRLS HOSTEL

GUEST HOUSE